I've been conducting workshops for 2 years now, and they're usually in events for kids. We train a week before, and just go for it on events' days.
2016 officially marks the year I gathered confidence to conduct my first zines' making workshop and hopefully many more to come. Couldn't have asked for a more perfect emirate and location to this.
National Day Putlock Dinner in Sharjah Art Foundation's Urban Garden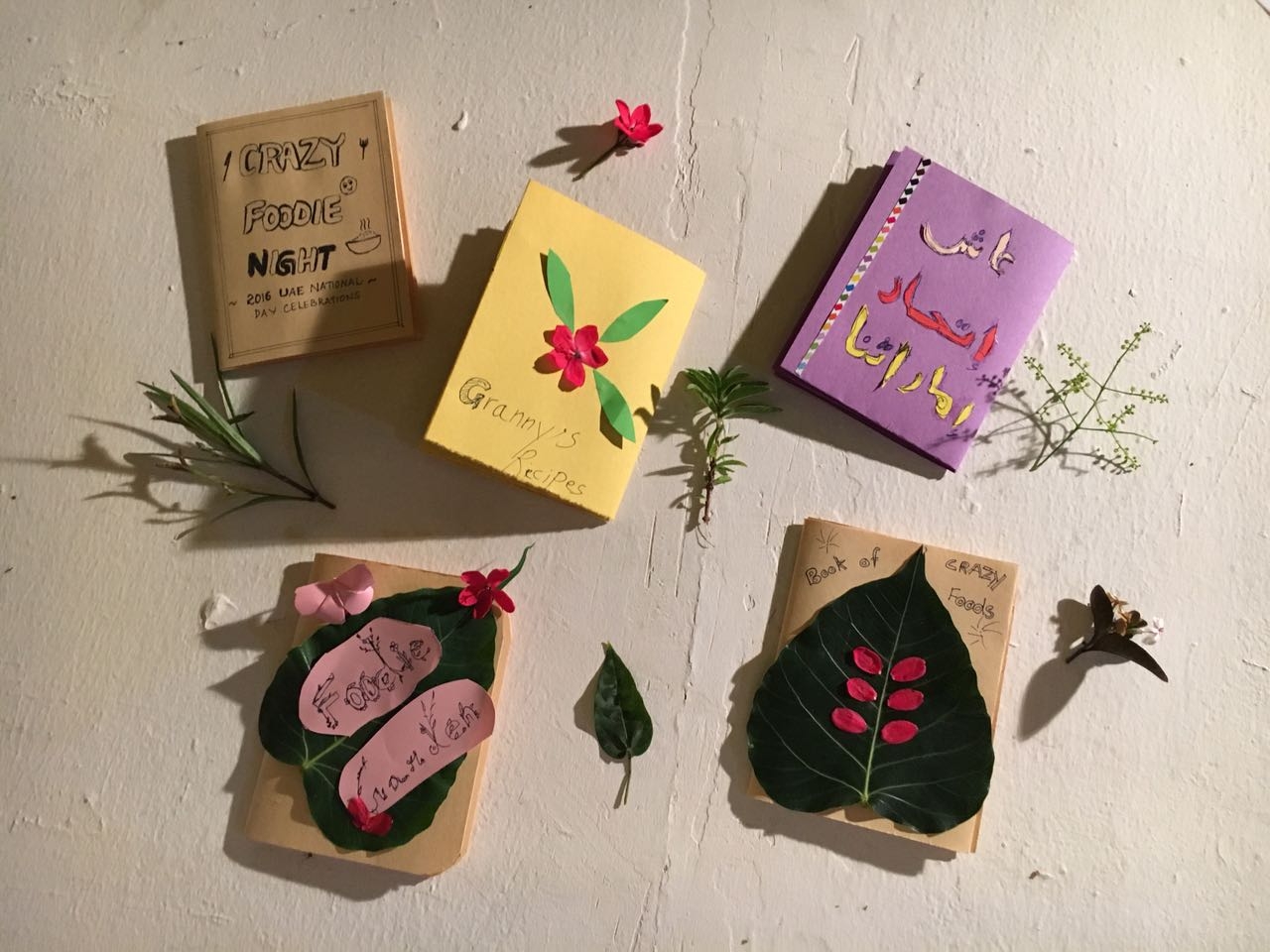 A huge thank you to Hessa Al Ajmani for this unforgettable opportunity and all the brilliant participants for a wonderful time.